What a day it was yesterday- two people close to me were having bad day's yesterday, I felt so bad for them both! It is crazy that everyone has bad days, and the difference in their bad days are so different!
My girl friends fiance was just having a horrible day- poor guy! He didn't get called in for a shift at work and that's how his bad day started! From there he went to go groceries (his fiance is 34 weeks preggo's)- at the store he had problems with ppl blocking him and not listening to him asking them to move (language barrier). Then the lady at the till didn't pack the bags right, so when he got home the meat had defrosted on some other stuff and ruined it- while he was trying to salvage it another things dropped- JAM all over the floor! (and he just washed the floors that morning! At one point after being mad he scared the dog by walking by or something , JD yelped and ended up being scared of him for a few hrs- then at another point he accidently dropped something on the dog! He was so frustrated! It's one of those days that your spouse can laugh out loud about this- and it's one of those days that you will eventually laugh at too!
The other person to have a bad day was my husband :o( I dont want to get into too much details of course, but basically the person he was working with for two weeks, he was also staying with (as he's out of town on a contract).... The person and another guy jumped my husband because he wouldn't lend them money for what they wanted to get. Long story short- neighbors called cops, one guy took off and the other arrested (and will be charged)! My hubby apparently got it bad (in the last 5 yrs he's not had anything like that happen to him). So he's pretty sore today, and in the morning he will be driven home- He will have to come into the hospital here and get seen by a doc again....I'm guessing it would hurt to have a jack daniels bottle hit you in the head- 1 inch gash from that- black eye- half tooth missin/bottom front teeth loose-goose egg on head (concusion)-knee/leg stomped on pretty good....who know's what else!
Such a difference in bad days! It goes to show that we all have bad days, and things happen that we do not expect to happen!
*************************************************
This brings me to something else that I want to share with everyone! I friend invited me to a group on Facebook, I accepted and realized that it was about! This store kicks at my heart, as do some of the other one's I've seen! I want to share some of these stories in some of my blogs, to get awareness out there and maybe you will take it upon yourself to check out the groups or causes for yourself, and help out too! One mother raising money for Autism! I know about autism and how it effect's lives- and this one mother is doing what she can to help! Here's her story!
My name is Jessica Phillips.I have an 8 year old who is on the spectrum.He was diagnosed at age 3 and let me tell you it is a life long struggle.Most people are unaware of autism and the effects it can have on not just the child but the entire family.
This is why I chose ot raise awareness and sell the plushland bears.We had recieved a autism awareness beanie bear from our walk coordinator for raising money last year for our towns walk.Living in a small remote town where nobody likes to help or small mom and pop businesses can not afford to sponser it is hard raising money for a cause wich nobody understands.
Racking my brain not wanting to give up I glanced over and saw the bear setting on the shelf.It was then it came to me.Both children and adults like bears.So I searched and found plushland bears fundraisers.I got in contact with them and worked out all the details.After all it is easier to "sell" bears and the proceeds go to the cause.This way people are not JUST donating they are getting something in return.
This still did not work 100% so I again racked my brain and decided to again give.....For every 10 bears that are ordered I do a drawing for a SCENTSY surprise.It seems to help that way everone loves scentsy.So now not only are they donating to autism and getting a bear BUT they are also getting a chance to win.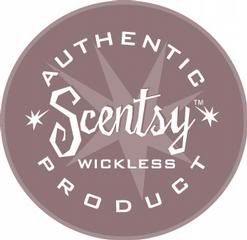 I have a huge passion for this cause.Organizations like easter seals and make a wish do not even acknowlege these children and adults....The govenment is even turning there cheek the other way and making health insurance cuts claiming that these children do not need extra care.I can say this from my heart and soul. It is very crutial for them to get help.No they may not have a life threatening illness. BUT YES they do have a lifelong illness.Some of these children will never be able to talk, never be able to feel,and never be able to look there parents or loved ones in the eye and say 3 simple words"I LOVE YOU" and actually know what that means.
Please if anyone reads this and wishes to help by buying a bear, making a small doantion, or even spreading the word about my fundraising DO NOT hesitate to contact me. My goal is 100 bears but with your help and efforts I may be able to go a long way.There are people in bigger citys who raise thousands of dollars. With your help I can too...
Click here to go to Plushland Fundraiser
When you go to Plushland Fundraiser, let her know where you heard about it from! I will be purchasing a bear myself today! Go and Purchase your bear too!
Click here to go to Plushland Fundraiser